Jacksonville Family and Criminal Defense Law Firm Gerald Wilkerson, P.A., Now Accepting Bitcoin, Ethereum, and Litecoin as Payment for Legal Services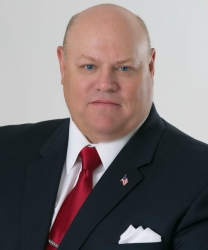 Jacksonville, FL, January 24, 2018 –(PR.com)– The Law Office of Gerald Wilkerson is pleased to announce that it is now accepting bitcoin, ethereum, and litecoin as payment for legal services, and will be the first family and criminal defense law firm in North Florida to do so.
Gerald Wilkerson's commitment to technology began at the University of Florida Levin College of Law where he was a member of the Journal of Technology Law and Policy.
Keeping up with technology is not only a requirement as a lawyer, according to Gerald Wilkerson, but it is also one of the most important ways The Law Office of Gerald Wilkerson can help their clients as they deal with the most stressful times in their lives going through a divorce, or criminal prosecution.
Technology will continue to reshape the practice of law, and lawyers must adapt in order to maintain the competitive edge in the legal market. Other examples of how technology has improved the practice of law is the use of e-filing, email, advanced word document technology, and self scheduling apps on the cell phone.
Gerald Wilkerson always plans to be on the cutting edge of technology and is committed to using improvements in technology to make his client's lives better.
Contact Information:
The Law Offices of Gerald Wilkerson
Gerald Wilkerson
904-384-8200
Contact via Email
www.geraldwilkerson.com
Read the full story here: https://www.pr.com/press-release/742603
Press Release Distributed by PR.com